Whether you're a pink nail polish lover or not, nail polish has long been a way to express our personality, our style, and our mood. But when it comes to nail color meanings, did you know that the colors we choose can also give insight into our innermost desires and reveal clues about our auras and who we are?
From nude nails to brights or light pink nails, our nail color choices can tell us a lot about ourselves and even our unconscious desire to attract attention and make a statement. Nudes and muted tones like beige and grey have become increasingly popular in recent years. For many, these subtle colors can be seen as a reflection of an inner desire for simplicity. Opting for a more muted palette sends a signal that you're not looking for attention and that you're content with yourself and your life. Nude shades can also reveal a desire for calm and relaxation, as they often suggest a sense of serenity and security.
On the other hand, bright, vivid colors like pink, orange, and green can be seen as a sign of wanting to stand out and attract attention. Bright colors send a clear message that you're confident and unafraid to make a statement with your appearance. Bright colors can also reveal an inner desire for adventure and exploration. By choosing a bold color, you're telling the world that you're not afraid to take risks, to step out of your comfort zone, and to try something new.
Metallic shades like silver and gold are also a popular choice. These colors often reveal a desire for luxury, wealth, and success. By opting for a metallic shade, you're telling the world that you're ambitious and that you're striving for the best in life. Metallic shades can also be seen as a sign of confidence and self-assurance. Glitter and sparkle, on the other hand, can be seen as a sign of wanting to be noticed. These flashy colors often suggest a desire for attention and admiration. By choosing a glittery shade, you're sending a signal that you're fun, daring, and don't take yourself too seriously.
Dark colors like black and navy blue can be seen as a sign of wanting to stay under the radar. Dark colors suggest a desire for privacy and anonymity, and a need to stay out of the spotlight. Dark shades can also indicate a need for strength and stability. By choosing a darker color, you're telling the world that you're strong and reliable.
Ultimately, the colors you choose for your nails can tell us a lot about your innermost desires. From muted nudes to flashy glitter, your nail color choices can be a reflection of your personality, your style, and your state of mind.
Let's take a look at how your aura may also be connected through the 13 color meanings below.
#1 - Pink Nail Polish
Love
Sexuality
Tenderness
Caring
Sensitive
Nurturing
Compromising
Emotional
Optimistic
Sympathetic
Photo Credit: SassyPaints2012
#2 - Red Nail Polish
Love
Passionate
Energetic
Courageous
Outgoing
Bold
Adventurous
Spontaneous
Confident
Anger
#3 - Blue Nail Polish
Peaceful
Calmness
Loyalty
Inner Strength
Stable
Smart
Tendency to Lead
Sense of Responsibility
Deeply Spiritual
Trust
#4 - Purple Nail Polish
Mysterious
Creative
Intuitive
Inspiring
Arrogant
Luxury
Childish
Philosophical
Kindhearted
Sadness
#5 - Orange Nail Polish
Adventurous
Creative
Spontaneous
Fun-loving
Optimistic
Playful
Sociable
Outgoing
Good-natured
Positive energy
#6 - Green Nail Polish
Generous
Open-minded
Nurturing
Harmonious
Peaceful
Balanced
Grounded
Protective
Envy
Jealousy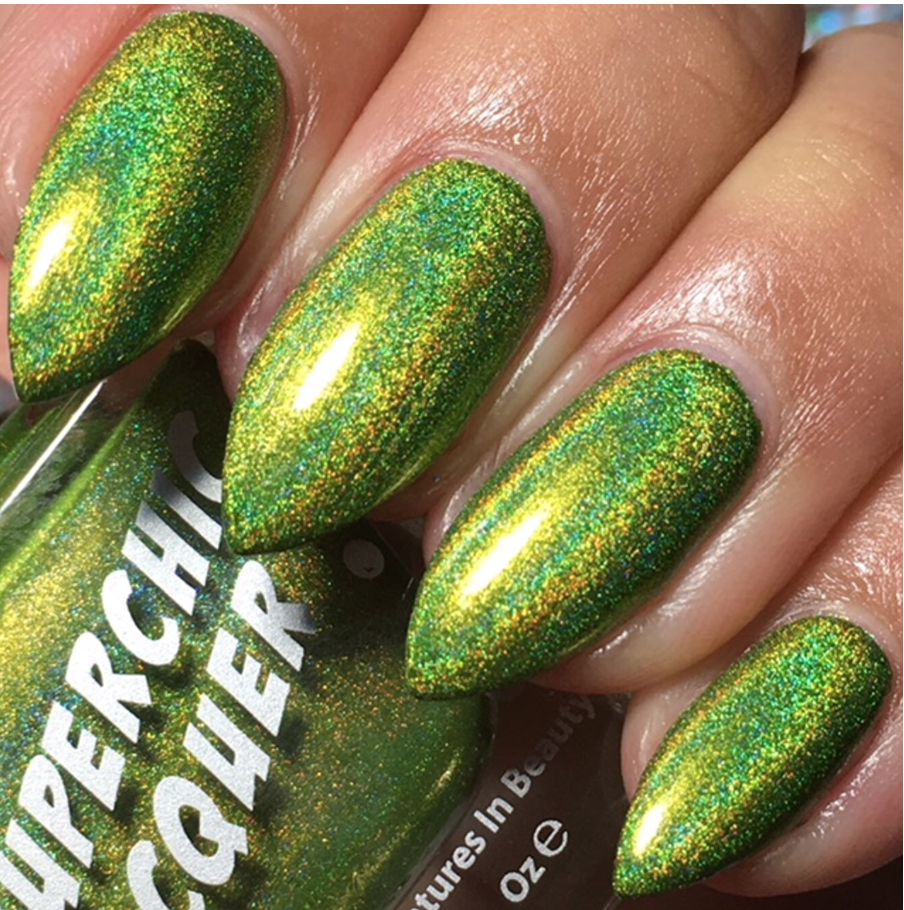 Photo Credit: SassyPaints2012
#7 - Yellow Nail Polish
Optimistic
Creative
Good Communicator
Intelligent
Friendly
Logical
Intuitive
Compassionate
Energetic
Team Player
#8 - Gray Nail Polish
Intuitive
Analytical
Objective
Perceptive
Self-reliant
Detached
Cautious
Thoughtful
Skeptical
Reserved
#9 - Tan Nails
Inner peace
Calmness
Understanding
Compassion
Self-acceptance
Strength
Creativity
Intuition
Wisdom
Emotional stability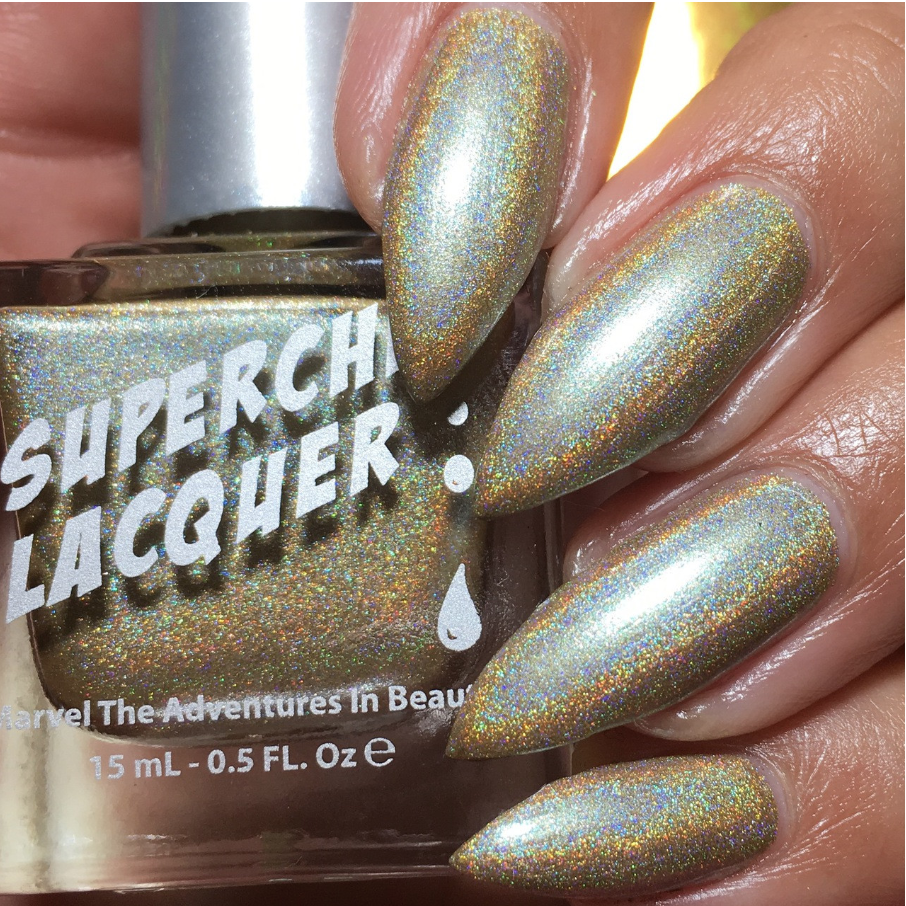 Photo Credit: SassyPaints2012
#10 - Gold Nail Polish
Compassionate
Generous
Wise
Optimistic
Loving
Positive
Kind
Intuitive
Energetic
Protective
#11 - Silver Nail Polish
Intuitive
Compassionate
Open-minded
Caring
Empathetic
Optimistic
Creative
Deeply spiritual
Highly sensitive
Self-reflective
#12 - Black Nail Polish
Power
Mysterious
Intensity
Deeply spiritual
Strong intuition
Protective of inner thoughts
Uniquely creative
Insightful
Bold
Elegance
#13 - White Polish
Purity
Clarity
Spiritual Awakening
Compassion
Positivity
Innocence
Optimism
Balance
Peace
Divine Connection
So the next time you're at the salon or choosing your DIY manicure colors, take a moment to reflect on the message your nail color is sending to the world. Or if you're like me, who gives a flip, it's all about the love for an endless array of all the gorgeous colors, right?!